Dislocacion Project


Biblioteca de la No - Historia de Chile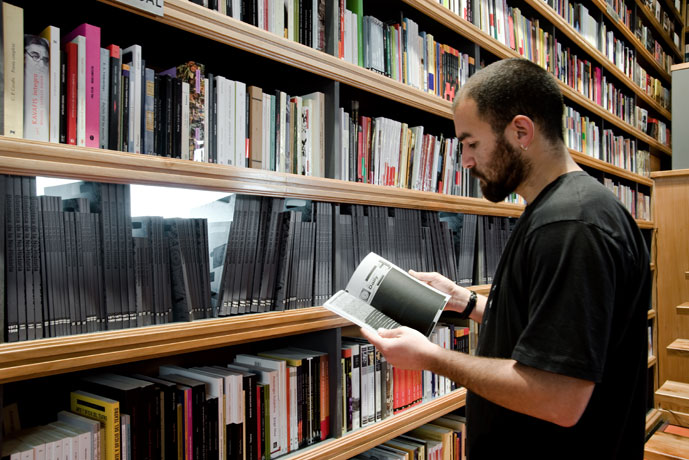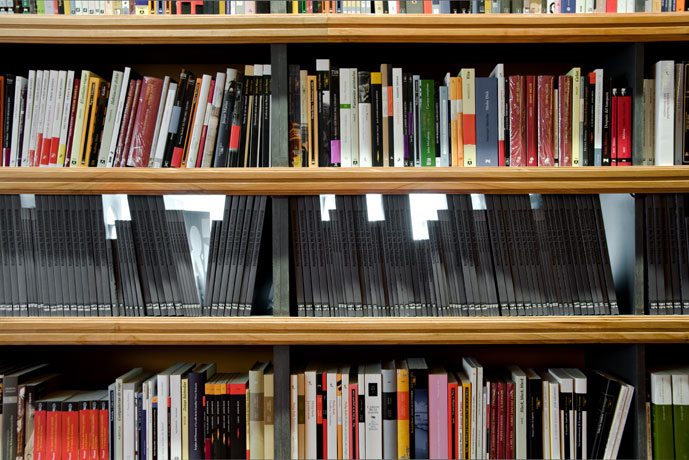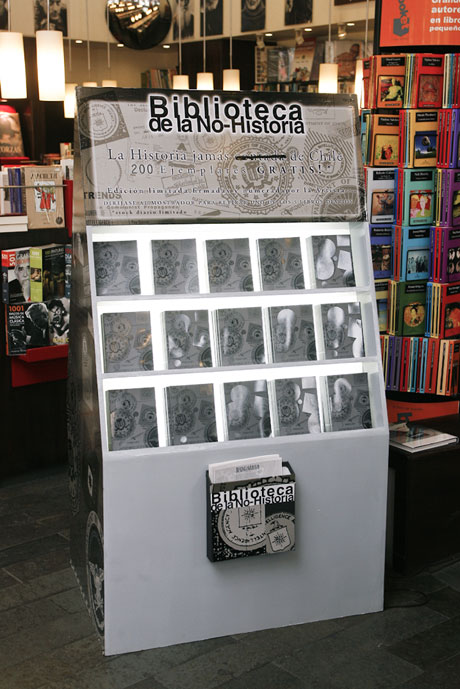 CHILE 2010
02 sept. -- 12 nov.
Librería Ulises, Santiago, Chile
Providencia: Andrés de Fuenzalida 48
Lastarria: Lastarria 70, local 2
Las Condes: Mall Parque Arauco, local 361
http://www.ulises.cl/
Curado por / Curated by: Ingrid Wildi Merino.
2011

SWITZERLAND


18 mar. -- 19 jun.

Kunstmuseum Bern
Hodlerstrasse 8-12
3000 Bern 7, Switzerland
http://www.kunstmuseumbern.ch/
Curado por / Curated by: Ingrid Wildi Merino & Kathleen Bühler.
This work consists on creating a library of books Chilean History generated from the declassified archives by the CIA, referred to the historical period of Chile from 1968 to 1991, that was named "Project of non classification of Chile". The documents were declassified on three stages by the CIA ( and other American intelligence bodies), from February 1999 to November 2001, remaining open to public on the website www.state.gov, concretely on foia.state.gov/SearchColls/Search.aspwhere you can find the 22000 archives declassified, that constitute the greatest declassification made by the US, on a foreign country.

It is a work of edition and selection that consist of the revision of 10.000 of this archives that were reclassified according to two factors, considering that its main material feature is the fight between the information and the cross out of censorship. This way the edition of books is divided on a compilation that considers the amount of cross out regarding the text, and other edition that checks according the chronological and historical order of those, divided into three periods: 68 to 74, 75 to 81 and 82 to 89.

Given the reading difficulty of the documents, as well as the lack of historical classification of the same, we consider that their revision, from the point of view reader, it is situated on a sort of limbo between the image and the Word, that we propose as an image to be reflected about our History, and that is a suggestion of reflection , contained on those numbered books signed by artist Voluspa Jarpa.
Voluspa Jarpa
1971
Voluspa Jarpa lays down a review of the history of the city (Santiago) and the history of painting. Urban wastelands, lands or fields which have not been cultivated or built on, which have no particular use, are understood by Jarpa as an unstructured point in the urban map. The unbuilt site in a city alludes to the blank canvass of an artist, the unfinished painting. Through faithful reproductions of photographies, whitewashed colours, the inclusiong of icons and the use of Offset, Jarpa analyses urban desolated areas and their social implications.