Dislocacion Project


Campos de Luz

Supported by: Iaspis / Swedish Arts Grants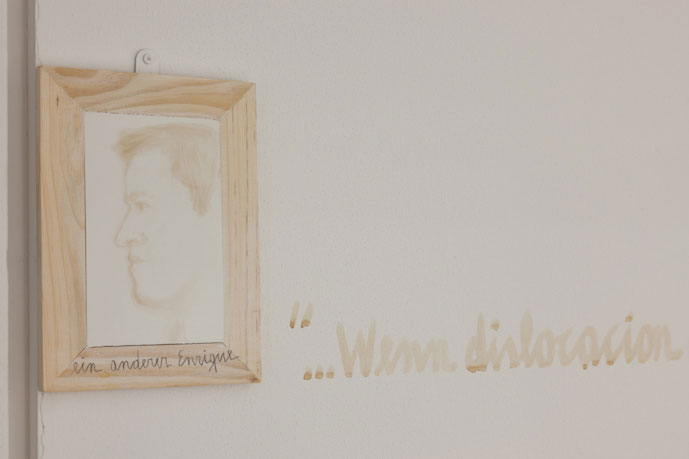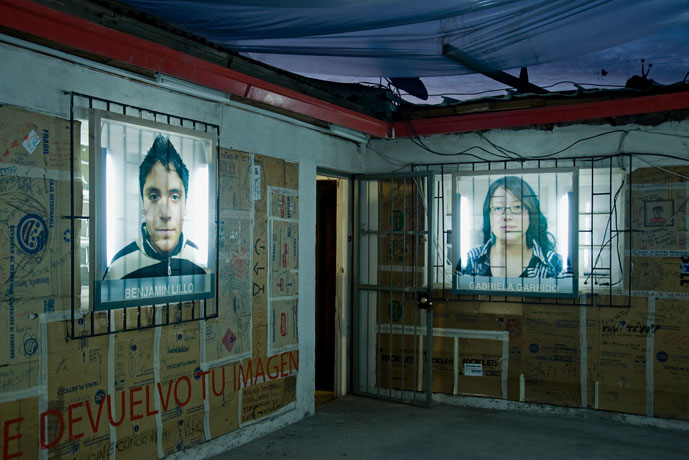 CHILE 2010
04 sept. -- 15 nov.
Canal Señal 3 La Victoria
Estrella Blanca 4855 - Población La Victoria
Pedro Aguirre Cerda, Santiago, Chile
http://www.canal3lavictoria.cl
Curado por / Curated by: Ingrid Wildi Merino.
2011

SWITZERLAND


18 mar. -- 19 jun.

Kunstmuseum Bern
Hodlerstrasse 8-12
3000 Bern 7, Switzerland
http://www.kunstmuseumbern.ch/
Curado por / Curated by: Ingrid Wildi Merino & Kathleen Bühler.
This project is a transversal inquiry about the cities in which is developed. Everything is structured from a documentary that the artist has carried out about an immigrant (face close-up), where he tells about his feeling of not belonging. This video-portrait creates a web along with a series of interviews that will be carried out with members of Señal 3 from La Victoria Neighborhood, interrogating their interviewers about their vision on "dislocación".

The video is the core of the actions that support the project:
First Action – A lorry is equipped to cast on its back the documentary of the interview. It will circulate the first week of exposition on different directions, covering the different areas of Santiago. The registry of this intervention will feed the programs that will be broadcasted daily by Señal 3 of La Victoria, as an invitation to watch the debate programs that will be organized by this TV media every Friday, during a month, inviting artists and neighbors to discuss different aspects with which they approach the topic "Dislocacion".

Second Action – The facade, road and the entrance yard of Señal 3 is intervened during a month as long as the programming lasts. These are the basis over which I will develop my proposal, that will naturally vary inside the exposed axis.
Juan Castillo
1952
Juan Castillo was part of the group C.A.D.A (Collective Art Actions) together with the visual artist Lotty Rosenfeld –who is also participating in Dislocation-, the writer Diamela Eltit, the poet Raúl Zurita and the sociologist Fernando Balcells. The group was created in 1979 and struggled against the artistic and political institutions of Chile through actions of art. During the dictatorship, these actions emerged as a necessity to resist decisions made by others.

Through time, the common element of Juan Castillo's projects have been his migrative condition: his projects travel and adquire different shapes, with every location, the mise-en-scène is different. He uses poetical texts as map symbols, and names the fleeting locations of his works.