Dislocacion Project


Y con ansias están esperando los barcos que traerán los nuevos hermanos a sus costas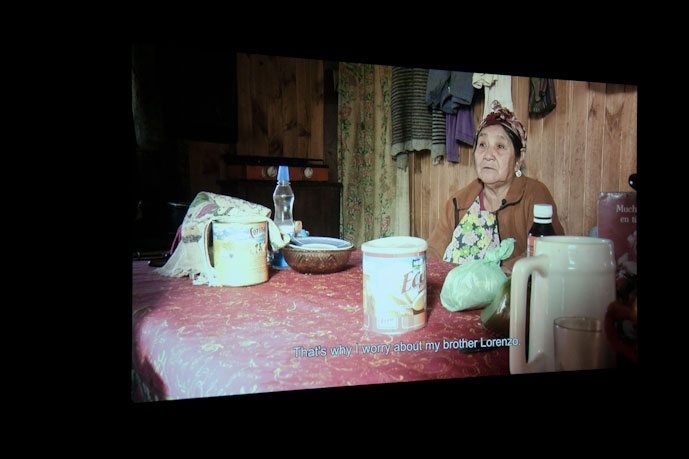 CHILE 2010
03 sept. -- 15 nov.
Museo de la Solidaridad Salvador Allende
República 475
Santiago, Chile
http://www.museodelasolidaridad.cl/
Curado por / Curated by: Ingrid Wildi Merino.
2011

SWITZERLAND


18 mar. -- 19 jun.

Kunstmuseum Bern
Hodlerstrasse 8-12
3000 Bern 7, Switzerland
http://www.kunstmuseumbern.ch/
Curado por / Curated by: Ingrid Wildi Merino & Kathleen Bühler.
"Y con ansias están esperando los barcos que traerán los nuevos hermanos a sus costas" is the title of the video that Sylvie Boisseau & Frank Westermeyer have filmed for DISLOCACION on the regions of Los Lagos and Arauco.
While they investigate why the first images of the south – the drawings of the German romantic painter Carl Alexander Simon – are signed as "Vicente Perez Rosales", Boisseau & Westermeyer reveal the power of the landscape.
Considered as a promised land by the colonist from the XIX century, this territories in the south are part of the Walmapu on the Mapuche cosmology. The video presents the landscape as a way of expressing value and significance. Simon has spread the colonization of the Chilean south for the disappointed democrats of Germany.

The artists describe the different conflicts related to the image, such as the musealization of a live culture or the non identification of the Mapuches with a Europeanized country.
The video shows that the identity and the culture are built-on and through the landscape. The landscape is also the language and its similarity is interesting since it is a place where you find materialized what is yours and what belongs to the other.
Sylvie Boisseau
1970

& Frank Westermeyer

1971

Sylvie Boisseau & Frank Westermeyer are a Franco-German couple who work on cultural identity and representation, the identities of communities and the dominion of space. Using video, installation and interventions in public art, they also investigate how language works as a connecting element to both. Their interest resides in spaces that are determined by language: the human being not only lives in physical spaces, but also in linguistic areas which frame our understanding of a culture, possibly more than the physical space in which we move around. In the age of globalization in which air-travel enables us to bridge almost any geographical gap and in which global brands and commodities tend to wipe out the traditional obvious differences, spoken and written language becomes key to understanding others and their cultural codes.